1. Rather than clicking on the product button several times or the plus sign next to the product in the shopping cart to increase the quantity, you can click on the # symbol.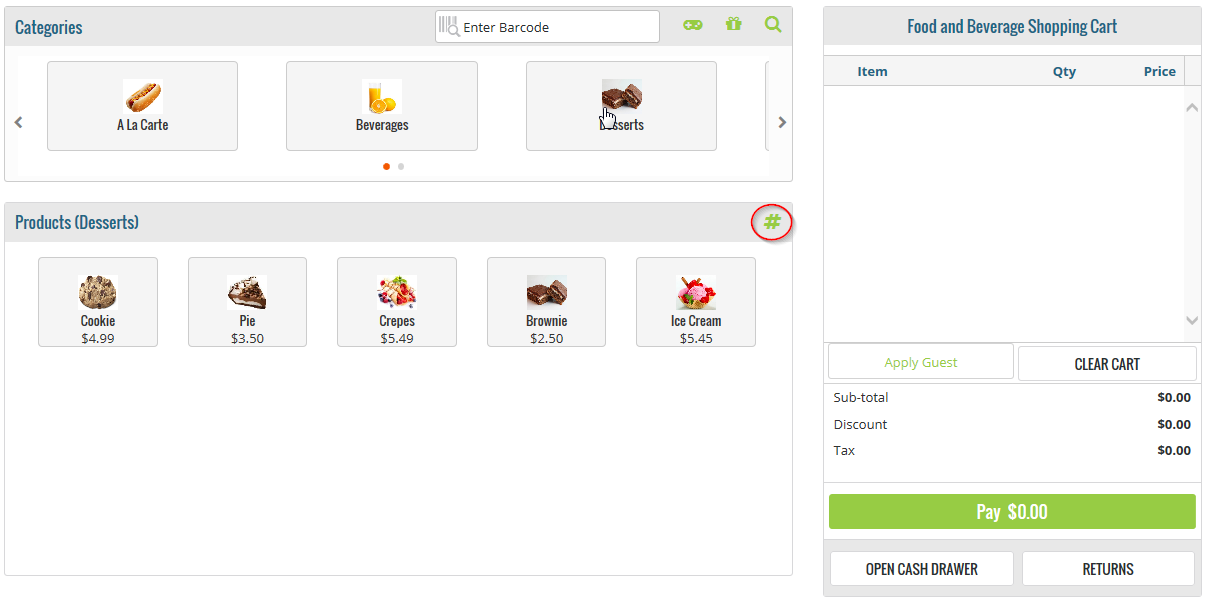 2. Type the quantity and select Use.
3. Select the product.  The product will then show up in the shopping cart. 
4. Complete the Payment Process.